Customer Service
Monday - Friday
8:30AM to 7PM EST
800.510.8325
NEED HELP? Chat with us
Throw Pillows Enhance the Look and Feel of Your Living Space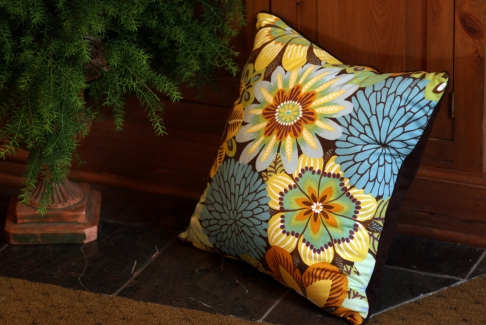 Throw Pillow Source is the top site for quality throw pillows, custom throw pillows, toss pillows, and needlepoint pillows. Throw Pillow Source offers only the highest quality throw pillows!
Throw pillows and toss pillows enhance any home by introducing texture, color and pattern to your design. By adding throw pillows, an average, dull seating area can be transformed into a comfortable environment for family and friends to enjoy. Think about how simple it can be to make your outdoor and indoor space special and unique!
Whether you need an accent pillow, a standard toss pillow or an outdoor bolster pillow, we can custom make it for you and ship it directly to your doorstep. Throw Pillow Source offers lasting quality and comfort at competitive prices, and our products are proudly made in America!